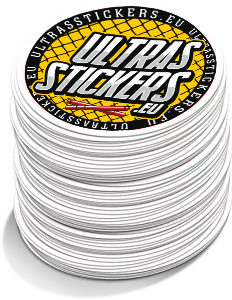 Our custom stickers are great for just about anyone. Whether you are a business owner or simply have your own unique artistic style that you'd like to utilize, this is a great way to create the perfect, custom made decal or sticker. Our custom stickers are simple: you can upload your own image or logo and then customize it to create your own sticker.
Our top-of-the-line printers, laminators, and production equipment allow us to deliver a superior product with the guaranteed lowest prices in the industry. We will ensure that you receive quality stickers at the best prices. We have no set-up fee.
Our team is filled with ambitious people excited about making the best stickers possible with a friendly website for our customers. We are constantly pushing our creativity and advancing our technologies to become the best source for custom stickers.

We always love to hear feedback that can help us improve and give you an even better experience. So feel free to shoot us an email shop@ultrastickers.eu or leave a comment with your next order and we'll make sure to give it careful consideration.